Marine and Industrial

Heldenfels manufactures a variety of precast and prestressed concrete structures for marine and industrial applications. This includes docks, piers, break walls, ship berths, wharfs, ramps, erosion protection, pipe racks and more.  We produce square concrete pile from 14″ up to 30″.  In addition, through innovation and a strong engineering team we have successfully converted cast-in-place caps to precast on numerous projects which significantly speed up the construction schedule. Heldenfels also manufactures deck panels and beams where we have several hundred feet of prestressed bed capacity and multiple casting areas to take on any size project.

Port of Freeport Velasco Berth 8
Owner: Velasco
General Contractor: McCarthy Building Companies, Inc.
Precast Specialty Engineer: Eriksson Technologies, Temple Terrace, FL
Size: 100,000 sq ft
Heldenfels was selected to produce the precast for the Port Freeport Velasco Berth 8 project.  Over 540 Prestressed Deck Panels making up 100,000 square feet with over 1.6 million pounds of reinforcing!  In addition, we produced 100 highly engineered Precast Caps weighing up to 45 tons each.  The Port of Freeport, a deep-water seaport located in Freeport, Texas, is an expansion of its Velasco container terminal. The expansion is the single largest project being undertaken on the Texas Gulf Coast by a public port.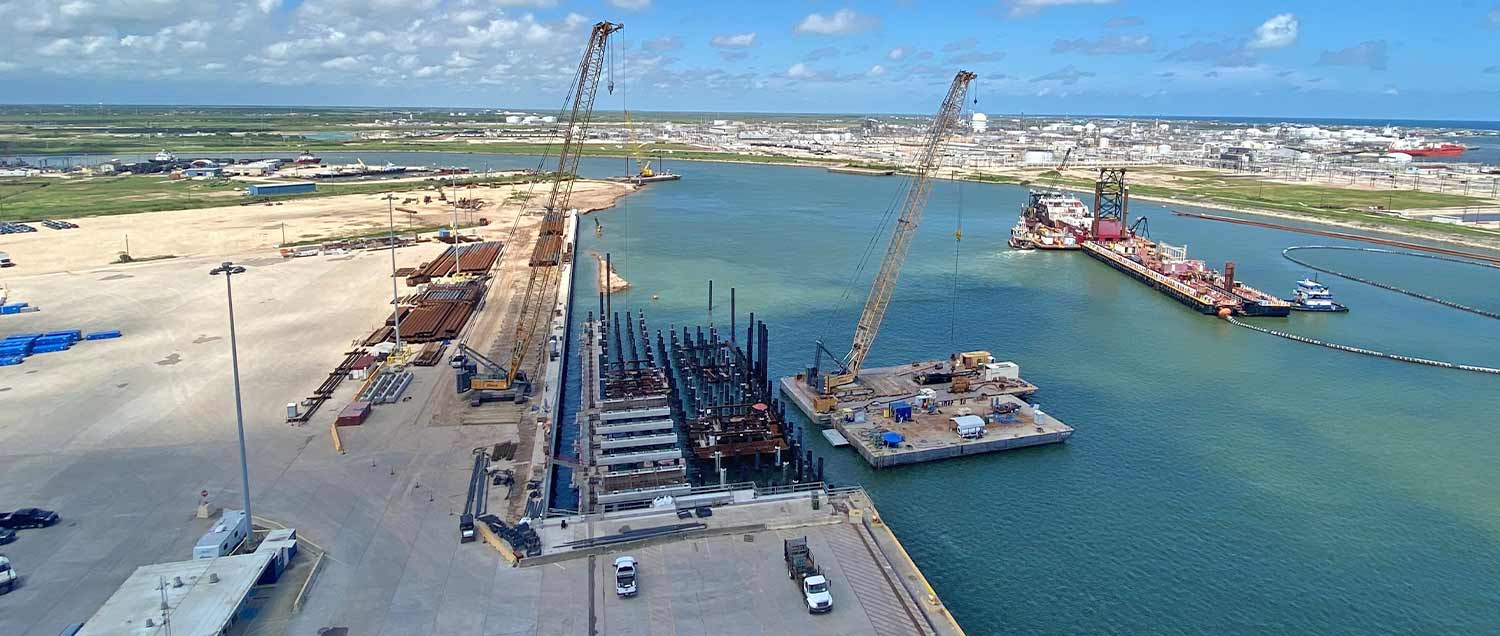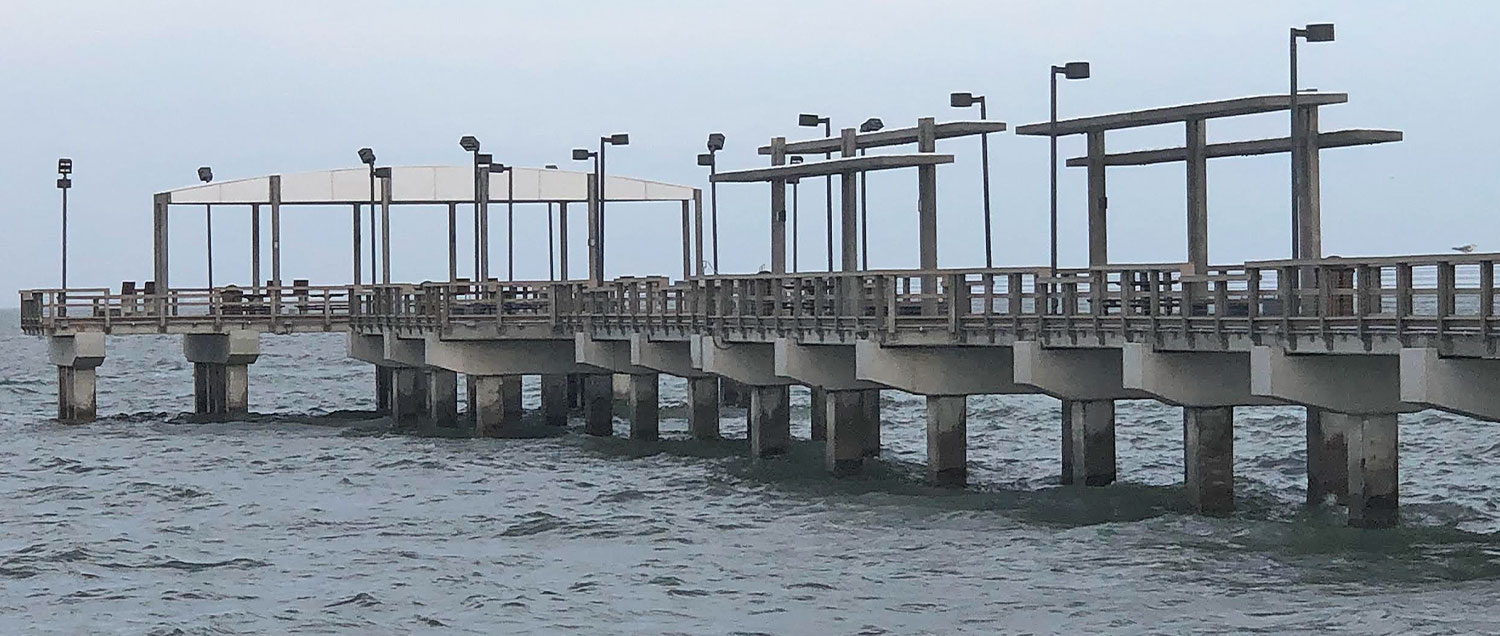 Cole Park Pier – PCMA
Marine Project of the year 2021
Owner: City of Corpus Christi
Engineer: Jacobs
Architect: TxDot
General Contractor: JM Davidson
Size:  60 24"x24" Piling, 29 Precast Caps, 34 custom Concrete Panels.  Total Pier spans more than 500' Long
Precast Specialty Engineer: Eriksson Technologies, Temple Terrace, FL
Heldenfels was selected to produce the precast for the Cole Park Pier Rebuild Project. We supplied 24" Square Piling, Precast Caps, and Precast Deck Panels. Cole Park Pier is a popular destination for residents and tourists who enjoy fishing, sightseeing or just enjoying the weather. Cole Park Pier was closed in 2018 after structural deficiencies were discovered. In 2021 we partnered with JM Davidson on a total Precast solution. 
North Bank Cargo Dock 16
Owner: Port of Corpus Christi, Corpus Christi Texas
Engineer: BergerABAM, Houston, Texas
General Contractor: Orion Construction
Size: 40,500-ft² cargo dock and ramp
In 2018 the Port of Corpus Christi Authority put out a request for proposals to design and build a new 40,500-ft² cargo dock and ramp for the port's North Bank. The dock had to be durable enough to support a steady stream of cargo from the Handymax and Panamax vessels arriving in the port.
"One of the challenges on this project was to develop the most cost-effective solution," says Louis Klusmeyer, the port's chief of design for engineering services at the time of the project.
The design they chose featured a precast prestressed concrete pile-supported ship dock, consisting of precast concrete beams, precast piles and pile caps, prestressed concrete slabs, and a cast-in-place topping slab.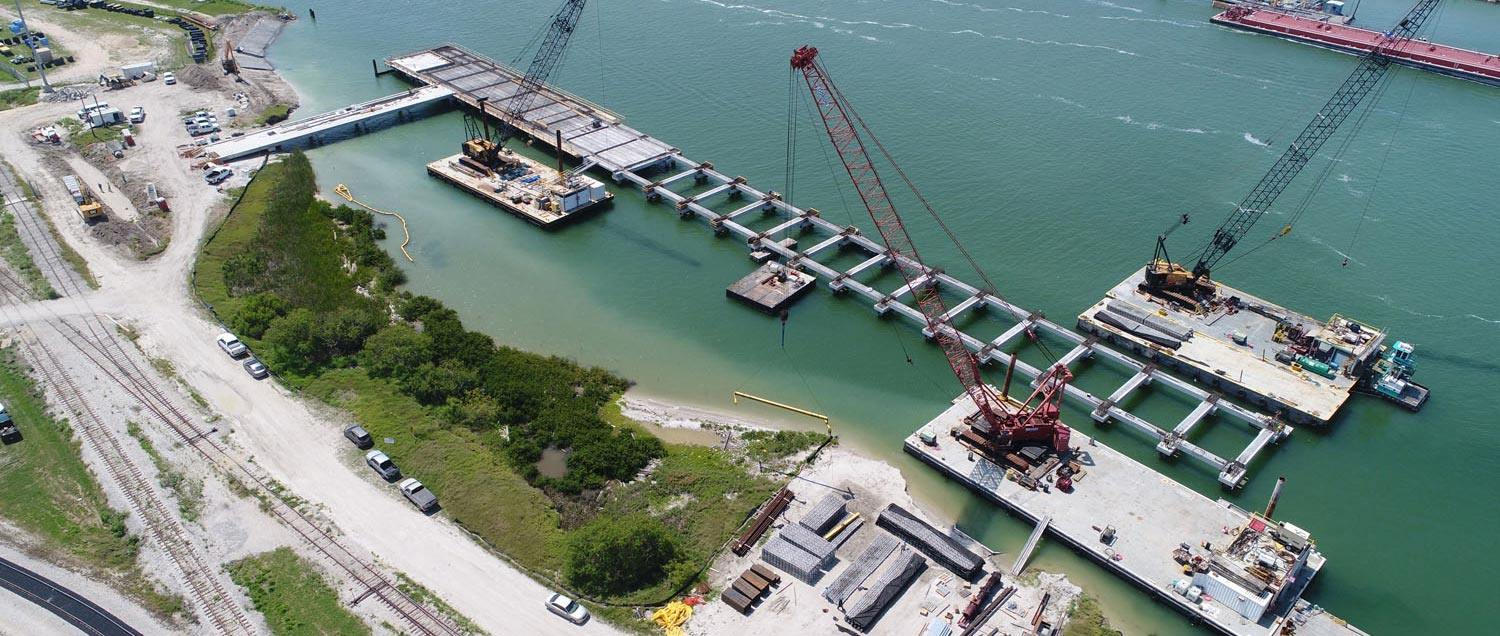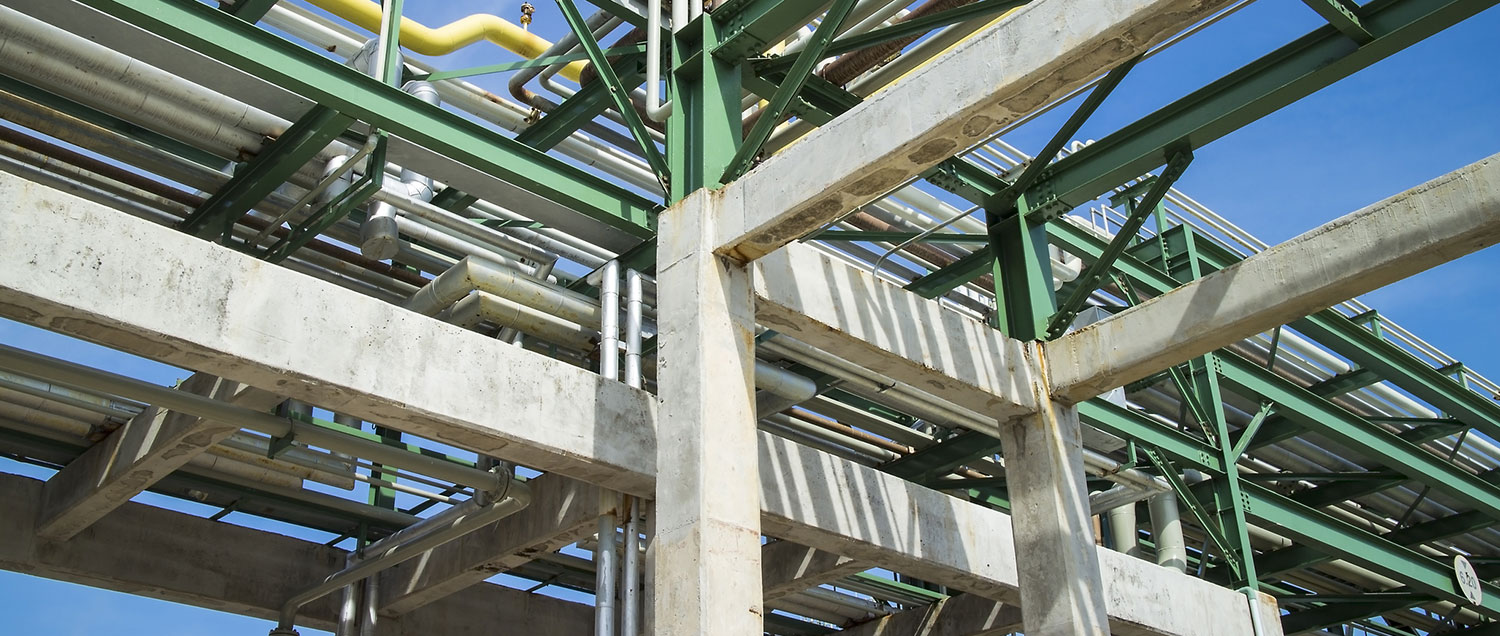 Valero Eagle Ford – Pipe Racks
Owner: Valero Energy Corporation – Corpus Christi, TX
Engineer: Burns & McDonnell
Size: Precast Concrete Components: 16 Precast Concrete Pipe Rack Bents